Our History
Henry and Richard Bloch fought to keep their bookkeeping venture, United Business Company, profitable. "It was terrible business," Henry explained. "We would get one new client and then we would lose one. Some of our accounts struggled to keep their doors open from one month to the next. And they couldn't always pay what they owed us."
To supplement their income, the entrepreneurial brothers prepared individual income tax returns during the tax season for their friends and other non-bookkeeping clients. Word quickly spread, and by 1954 they were preparing approximately 160 tax returns.
After battling eight years to make their bookkeeping business a success and yet barely eking out a living, in 1955 the brothers transformed their business into a tax preparation service. The same year, Henry and Richard ran their first newspaper ad and they not only discovered success, but they also forged an entire industry. They renamed their venture H&R Block and it grew into one of the most well-known and respected brands in America.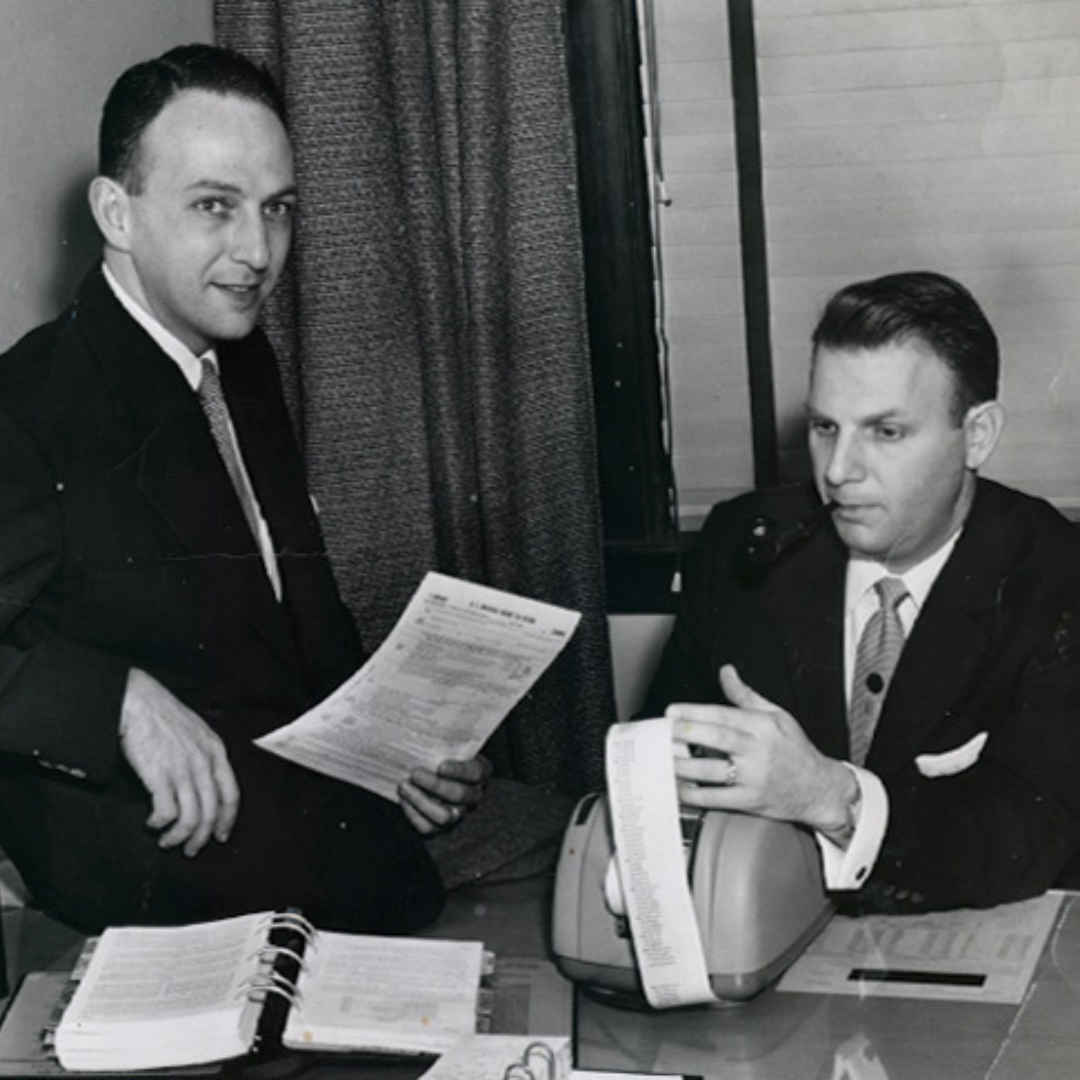 Henry and Richard believed the Kansas City community played a key role in their accomplishments. As Henry stated, "Kansas City saw my company through the lean years, and I'm grateful for the opportunity to give back." Giving back to the community was embedded in the culture at H&R Block since the company's inception and the tradition was further realized in 1974 with the founding of The H & R Block Foundation.
Since its founding, The H & R Block Foundation has been committed to serving low-income, underserved individuals and improving the quality of all aspects of life.  The Foundation supports nonprofit organizations that increase access to the arts, build stable neighborhoods, offer diverse learning opportunities, and expand access to services that respond to all individuals' physical and emotional needs. The Foundation continues to support the H&R Block culture by aligning resources and leadership to create positive social change.
BOARD MEMBERS
Thomas Bloch
Bruce Davison
Tiffany Monroe
William Hall
Leo Morton
John Phillips
Heather Watts
STAFF
David Miles
President
Jean-Paul Chaurand
Executive Vice President
Kris Wilcoxson
Vice President of Finance and Administration
Valerie Salazar
Grantmaking Principal
Rachel Carlton
Associate Grants Director

Courtney Bouska
Executive Office Assistant
Destiny Lindquist
Grants Assistant